---
CATAPULT PLANE
INCLUDES 10 PLANES.
KIDS WILL LEARN HOW TO LAUNCH AND CONTROL THE AIRPLANE TOYS, HELP THEIR LITTLE ONES DEVELOP COORDINATION, CRITICAL THINKING SKILLS IN A PRACTICAL WAY, WILL ALSO IMPROVE THEIR HAND-EYE COMBINATION, COORDINATION, OBSERVATION, AND SENSE OF DIRECTION.

GOOD FOR KIDS' HEALTH - SHOOTING GAME WITH 4 PCS GLIDER AIRPLANE LAUNCHER
THESE AIRPLANE TOYS ARE MADE OF EPP POLYMER MATERIALS, WHICH ARE LIGHT IN WEIGHT, FLEXIBLE, AND IMPACT RESISTANT. THE PRODUCT HAS BEEN SAFETY TESTED AND IS SUITABLE FOR USE BY CHILDREN. EVEN IF THE PLANE HITS HIM/HER WHILE LANDING, IT WILL NOT HARM YOUR CHILD. EASY TO ASSEMBLE-NO BATTERY REQUIRED, ENJOY THE GAME AT ANY TIME.OUTDOOR SPORTS ARE GOOD FOR CHILDREN'S HEALTH.
POWERFUL RANGE - FOR ALL AGE
SCIENCE FICTION SHAPE, PERFECT STREAMLINE, WITH PULL-OUT DESIGN OF SAFETY NON-SLIP HANDLE, ONE-KEY LAUNCH,THE AERODYNAMIC WINGS FLY MORE SMOOTHLY AND THE ROUTE IS MORE BEAUTIFUL ,LET YOUR CHILDREN PLAY OUTDOORS.POWERFUL RANGE OUTDOOR SPORTS GLIDER, EASY FOR CHILDREN TO HAVE FUN, EFFECTIVE RANGE 6-8M, ULTRA-FLEXIBLE, HIGH-PERFORMANCE FREE FLIGHT, LONG GLIDE TIME.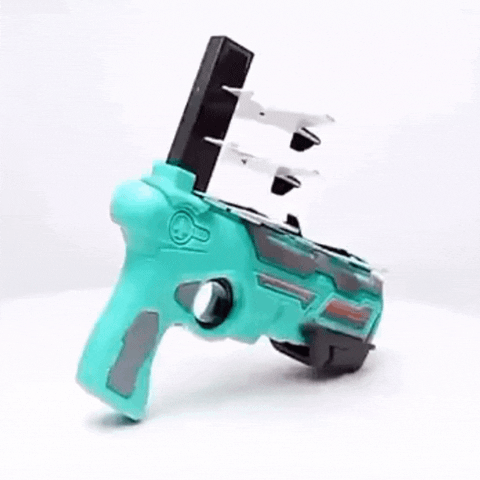 WIDE APPLICATIONS - PARENTS AND KIDS TNTERGAME
THE WHOLE FAMILY CAN ENJOY A HAPPY TIME IN OPEN AREAS, SUCH AS A BACKYARD, BEACH, GRASS, YARD, FRONT DOOR, PARK, ETC. HELP PROMOTE THE PARENT-CHILD RELATIONSHIP. LET THE CHILDREN PLAY TOGETHER. THIS WILL ENCOURAGE CHILDREN TO SHARE AND NEGOTIATE AND LET THEM LEARN ABOUT FRIENDLY GAMES WHILE PLAYING.
---
Produit identify the description